The Big Cheese Festival Brighton
Brighton Racecourse, Brighton.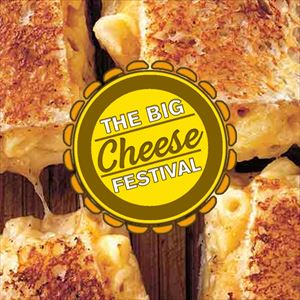 General Sale Starts at 6:00pm on Thursday 15th June.
More information about The Big Cheese Festival Brighton tickets
OUR FROMAGE
Fresh n' Tasty!
The event will feature a plethora of the finest international cheesemakers and mongers showcasing their amazing cheeses. Wander your way around our food court and sample a selection of hot delicacies, all with one thing in common...You've guessed it, CHEESE.
From Halloumi Fries to Mozzarella Sticks, Raclette or Fondue, our vendors will be on hand to turn the finest fromage into melted gooey delights.
THE EVENT
The finest fromage by the sea.
As well as cheese we invite you to enjoy and indulge in our range of bars serving craft beers, liquor and wine, plus live comedy, local bands & cheesy DJ's performing a selection of cheesy pop, jazz, funk & R n Brie.

Please keep your eyes pealed for guest Chef's, Showcase speakers and band announcements.
Facebook | Twitter | Instagram
@BigCheeseFest