The Cucaracha Club
The Forum Music Centre, Darlington.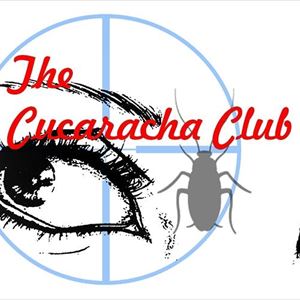 12+ only. 12s to 15s must be accompanied by an adult. No refunds will be given for incorrectly booked tickets.
More information about The Cucaracha Club tickets
Darlington Film Club proudly present the premiere of The Cucaracha Club.
Retired British spy, George, is living out his twilight years mostly in a drunken haze, in a town called Torrevieja in Spain, until he is dragged back into the business by a former colleague from MI6.
George is enticed by his past and blackmailed into taking on board a case where a crooked Ambassador's Children are kidnapped and held ransom by an international Group.
Haunted by his past, George is unaware of the intricacies involved in the case and where it will lead. However George is determined to finally uncover the truth which led to his fall from grace. Forced to face his demons once and for all and at the same time, ensure the safe return of the Ambassador's innocent children. George teams up with the most unlikely of characters he has surrounded himself with during his retired years, ultimately making him the almost accidental hero. But can he survive what almost killed him the second time round?
The Film took 12 month from start to finish once filming commenced. The Idea for Cucaracha Club was founded many years before hand. It cost around £20,000 to make and none of the shooting was filmed in a studio. All scenes are real locations with real boats, ships, Jet ski's, Classic cars, aircraft and buildings. Even the Police station was a real one!
All the actors gave their time for free, from flying themselves to the location and finding their own accommodation.
Tickets are £6 inc chilli and rice.