THE DEATH OF POP
The Moon, Cardiff.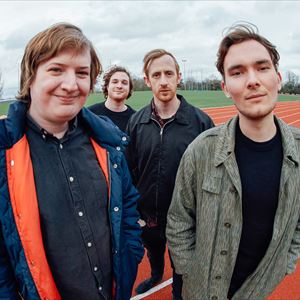 More information about THE DEATH OF POP tickets
THE DEATH OF POP
& support
Thursday 3rd August 2017
The Moon, Cardiff
All ages
7pm-10pm *early show*
http://www.facebook.com/themooncardiff http://www.twitter.com/themooncardifff http://www.instagram.com/themooncardiff
The Death Of Pop combine shoegaze influences with the energy of postpunk and indiepop to create a unique sound that has been named by some as 'Janglegaze', with a nod to the c86 scene as well as more prominent UK indie bands of the early 90's. Previous single 'Gardens' was released on Too Pure last year, getting strong 6Music and Radio 1 play and this month see's the release of their newest single 'Breathing', alongside their debut album 'Fed Up'. Having played some of the biggest festivals in the UK and Europe, they head out their first headline UK tour this summer.