The Dream Fairies - Adventure In Bubble Land
Kew Gardens, Victoria Gate, Richmond TW9 3JR.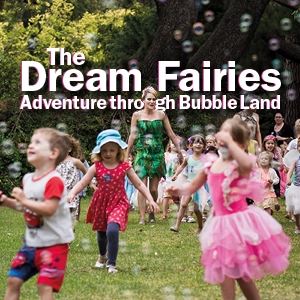 The Dream Fairies are landing in Kew Gardens this summer! Join these magical fairies as they go on an exciting adventure. This enchanting production is an interactive adventure full of activities, acrobatics and charm that will enthral the young ones these school holidays. Come dressed as a fairy or an elf and join in the performance. There is singing; dancing and a special adventure to 'Bubble Land' where audience members are asked to help the Fairies find their wings. This production is picnic style and perfect for ages 3 - 8. So pack a picnic and join in the magic!
If you are a Friend of Kew, please click here for discounted tickets. You will be prompted to enter your Friends of Kew number before proceeding with the booking.