The Nightingales/Blue Orchids
Westgarth Social Club, Middlesbrough.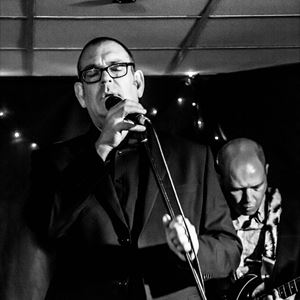 Under 16s must be accompanied by an adult. We cannot issue refunds to under 16s who are not accompanied by an adult.
More information about The Nightingales/Blue Orchids tickets
Formed in 1979 in Birmingham, England by four members of Birmingham's original punk group The Prefects who had been part of The Clash's 'White Riot Tour', recorded a couple of Peel Sessions, released a 45 on Rough Trade and, years after splitting up, had a retrospective CD released by New York indie label Acute Records.

In the late Eighties the Nightingales stopped working but, following the occasional gig between times, they re-grouped in 2004, with Lloyd being joined by original Prefects guitarist Alan Apperley.
The current line up features Robert Lloyd, Alan Apperley, Andreas Schmid on bass and ex-Violet Violet drummer Fliss Kitson.
Since restarting the group have been more productive than ever - releasing five 7" vinyl singles, a 10" EP and six studio albums (plus two live albums), touring England, mainland Europe and USA numerous times, recording many radio sessions along the way. They have been invited to play various festivals in Europe and the States, including Glastonbury and SXSW. Their "Let's Think About Living" 45 was 'Single Of The Week' on BBC 6 and they have continued to receive regular rave reviews for their records and live shows.




BLUE ORCHIDS

Blue Orchids have just released their latest album, The Once And Future Thing, which shows Martin Bramah's songwriting to be as strong and diverse as ever, from the powerful opener "Good Day to Live" to the delicate and sensitive "Rosy Hours" and the twisted English city blues of "Motorway." Backing Bramah live is a new band comprising Chris Connolly on drums (Glitter Band), John Paul Moran (Monochrome Set) on keyboards and Vince Hunt (A Witness) on bass. They'll be performing a set filled with classics from the group's entire catalog. These dates mark a long-overdue return to the stage for Bramah and his mesmerising, shamanic performances.

The Once And Future Thing confirm Bramah's status as one of the Britain's most inventive and original guitarists and a superbly measured, thoughtful lyricist. Perhaps that's why Blue Orchids were chosen by Nico (Velvet Underground) to back her for several years; why his songs were covered by Aztec Camera, Sonic Youth, Dustdevils, Camper Van Beethoven, Crystal Stilts, Slovenly and many more; why he's been acclaimed by successive generations of musicians and writers for "making music which is introspective yet exhilarating, sad but stirring."

The founding guitarist of The Fall and its primary songwriter on early releases, Bramah formed the Blue Orchids with two other disillusioned Fall members after the release of the Live At The Witch Trials album - with almost instant success. John Peel championed the 7" singles "Work" and "The Flood" and had them record two radio sessions. Soon after, a high-profile tour with Echo & the Bunnymen followed. Their debut album, The Greatest Hit (Money Mountain) topped the indie charts and delivered five classics still in the set today - "Sun Connection," "Dumb Magician," "A Year With No Head," "Low Profile" and "Bad Education."

Over the years, the members of Blue Orchids came to read like a Who's Who of independent music, including members of Dislocation Dance, James, The Smiths, Primal Scream, Buzzcocks and more.