The Real Story: Live with Joanna Kavenna.
Gulliver's, Manchester.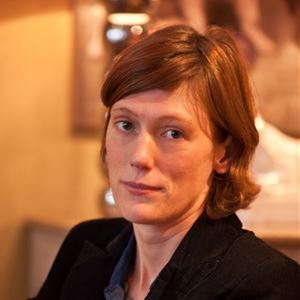 More information about The Real Story: Live with Joanna Kavenna. tickets
Joanna Kavenna is the author of several works of fiction and non-fiction, including THE ICE MUSEUM, INGLORIOUS, THE BIRTH OF LOVE, COME TO THE EDGE, A FIELD GUIDE TO REALITY and (forthcoming) TOMORROW. Her essays and short stories have appeared in the New Yorker, the London Review of Books, the Guardian, Prospect, the New Scientist and the New York Times, among other publications. In 2008 she won the Orange Prize for New Writing and in 2013 she was listed as one of Granta's Best of Young British Writers. Her reading will include an extract from a recent collection of essays called Alchemy: Writers on Truth, Lies and Fiction, as well as a short piece from A Field Guide to Reality and other new work. As always, she will be supported by essayists reading pieces recently published on The Real Story.