The Sons Of Pitches
White Rock Theatre, Hastings.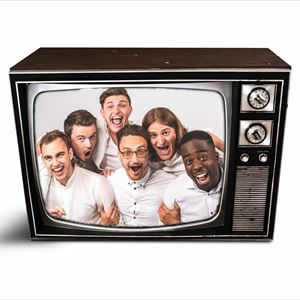 More information about The Sons Of Pitches tickets
Following on from the incredible successes of their two 2016 tours, where they wowed over 40,000 very satisfied fans, they will be bringing their "SOPTV Show" in what will be their biggest ever UK tour.
Winners of BBC2's The Naked Choir hosted by Gareth Malone

The SOPTV tour will explore the highly entertaining world of television, through Sons' own inimitable style and vocal delivery. It's a show that will entertain and amuse from start to finish. They will be bringing a complete televisual experience to the stage.

Come celebrate the world of TV in an A Cappella adventure from terrestrial to digital, from tacky to wacky, in full HD. Expect performances of your favourite TV Themes, sketches about panel shows, quiz shows and talent competitions, and more... all using the human voice. What will Midé cook up on our Masterchef beatbox edition? Will Joe Novelli receive four 10s for his Strictly Come Dancing performance?

The band's new single 'Utopia' is out now!