The Whitney Houston Show
Exmouth Pavilion, Devon.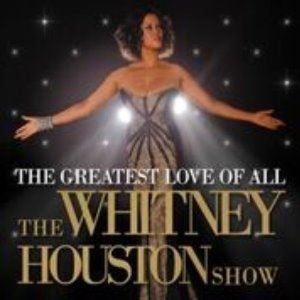 More information about The Whitney Houston Show tickets
Whitney Houston fans are in for a treat this Autumn when The Greatest Love of All: The Whitney Houston Show starring Belinda Davids returns to the UK and Ireland for a second tour after wowing local audiences in 2016.

The tour will visit 24 venues over September and October, many of which hosted the production during its debut UK tour just last year, but received such overwhelming feedback that they've clambered to book the show again.

"The UK's a hard market to crack because it's an entertainment hub, there's so much competition, but we got incredible responses from every audience, standing ovations every night, and it's a testament to the quality of the show. We're excited to be bringing it back," says Director Johnny Van Grinsven.

The show has gone from success to success since its inception in 2013, boasting sell-out shows in Australia, New Zealand, South Africa, Europe and the UK already, and dates for Hollywood Bowl booked for 2018.

The two-hour stage show - an uplifting tribute to the music and memory of Whitney Houston - features the breathtaking vocal talent of South African songstress Belinda Davids who has the hard task of performing over two hours of Houston's biggest Pop hits and ballads live on stage.

But there is no person better equipped to do so. In addition to having a voice described as "jaw-droppingly similar" to the pop diva, Davids openly acknowledges that Houston is her personal idol and was the original inspiration for her own career when she began singing professionally at the age of 14.

"I want people to come and remember Whitney when she was at the top of her game and when she was fabulous", says Davids.

Audiences will get to hear Davids sing 20 of Houston's most loved tracks from the full span of her 29-year career, including I Will Always Love You, Greatest Love of All, I Wanna Dance With Somebody, I Have Nothing, One Moment In Time, Run To You, Saving All My Love, Queen of the Night, Million Dollar Bill and I'm Every Woman.

A seven-piece live band, choreographed dancers, exquisite replica costuming and state-of-the-art lighting and effects combine to create a spectacular concert experience and special event worthy of Houston's treasured legacy.