The Wind in the Willows in Kew Gardens
Kew Gardens, Victoria Gate, Richmond TW9 3JR.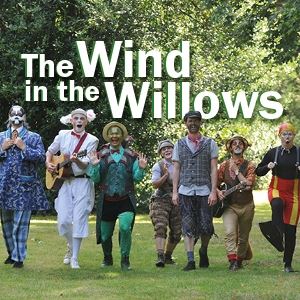 Pack the family and join Ratty, Mole, Mr Toad and all of their River Bank friends this summer! Sing, laugh and help save the day in this exciting family adventure. This critically acclaimed outdoor theatre production delivers music, songs and laughs. Audience members are encouraged to get involved in the action, and are given every opportunity to scream out loud, sing along and become part of the adventure. Set in one of the world's most beautiful locations, Kew Gardens will be home to Kenneth Grahame's delightful and endearing characters this summer.
If you are a Friend of Kew, and have not already entered your special Friends of Kew discount code and membership number, please click here for discounted tickets. If you have already entered these, your discounted tickets will display once you have selected a performance.