Tiger Twins // Fez // Bedelia
The Buyers Club, Liverpool.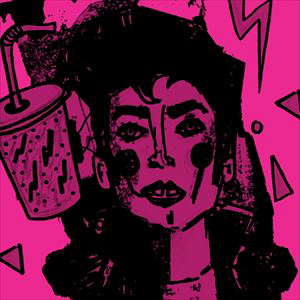 This event is for over 18s only - No refunds will be issued for under 18s.
More information about Tiger Twins // Fez // Bedelia tickets
Scruff of the Neck presents
LILIUM
Lilium were a different kettle of fish altogether. In fact, they seemed like a band who have progressed their sound to suit bigger venues .-Popped Music
FACEBOOK: www.facebook.com/liliumband
LISTEN: https://soundcloud.com/liliumbanduk/
TWEET: www.twitter.com/liliumbanduk
__________
FEZ
A whirlpool of soaring guitars and anthemic melodies fuelled by the powerful charisma of guitarist and drummer. - Outlast Photography
FACEBOOK: www.facebook.com/fezband
LISTEN: www.soundcloud.com/fezband
TWEET: @fezband
__________
BEDELIA
Politically influenced pop music for the misfortunate youth
FACEBOOK: https://www.facebook.com/BedeliaBand/?fref=ts
LISTEN: https://soundcloud.com/louis-oreilly/hong-2 (home recorded demo - single out early May)
TWEET: https://twitter.com/Bedeliaband?lang=en
__________
"???????????????
SCRUFF OF THE NECK
???????????????"
"Making waves we shouldn't ignore" - Hattie Pearson, Key 103 & ex-Radio X
"Super-cool imprint" - Manchester Evening News
"Scruff are proving themselves to be instrumental in bringing forward new talent" - Louder Than War
"A one-stop-shop for getting acts to the next level" - Ben Ryles, DHP Family
"Discovering and developing some great talent in Manchester and beyond, it's exciting to be working with them" - Joe Vesayaporn, Music Glue
"???????????????
TICKETS
???????????????"
www.scruffoftheneck.com/gigs
ADVANCE TICKETS: £6
AGE POLICY: 18+
DOORS: 7:30 PM
CURFEW: 11:00 PM
"???????????????
VENUE ADDRESS
???????????????"
Buyer's Club
4 Hardman Street
Liverpool
L1 9AX


???????????????
PARTNERSHIPS
???????????????
Amazing Radio
Ticket Alien
Light & Noise Productions