U2 2 - The U2 Tribute
The Citadel, St Helens.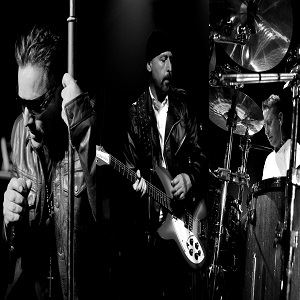 U2-2 are back at the Citadel. Don't miss the ultimate U2 tribute band.
Under 18s must be accompanied by an adult. We cannot issue refunds to under 18s who are not accompanied by an adult.
More information about U2 2 - The U2 Tribute tickets
U2 2 return to The Citadel theatre. Now in their 26th year on the road, the band are the ultimate in
look-a-like / sound-a-likes. With an impressive history (from Achtung Baby to now) U2 2 are known
for their sounds and resemblance to the real U2. Often mistaken for the real thing, no praise can be
higher than from Bono himself. When U2's staff come out to see the band play, you know they're as
good as it gets. Not just musically either, as the band were hired as look-a-likes by Blackberry to promote the Curve mobile on U2's 360 tour.
Past concerts include Dublin's Point Depot, where the band played to a packed house and a special show in Monaco, where the band performed for Pernod-Ricard. U2 2 have headlined many festivals, helped launch a radio-station and performed numerous times on national TV. Having worked with The Edge's cousin on Mencap charity shows, their other clients include BBC1, ITV1, RTE, SKY and the 2012 Olympics. The band will be perfoming two hours of ultimate U2 songs and if you've never seen U2 2, now is the time to find out why they've been number one U2 tribute for a quarter of a century.
'We're flattered by what they're doing' - Bono
'Seen them a few times, they're the best, quite stunning' - Aaron Govern U2 staff member
'Amazeballs! The best in the world' - Ciara Lawrence Edge's cousin & Mencap
'Awesome show guys, I look forward to seeing you again' - Winston Ellis Hollywood actor
'You only need Jo the sound man stood next to you' - Keith Duffy Boyzone
'The greatest U2 tribute in the world' - Suggs Madness
'You look more like them than they do' - Carol Decker T'Pau
Under 18's must be accompanied by an adult and seated on the balcony upstairs.