Vega
Robin 2, Wolverhampton.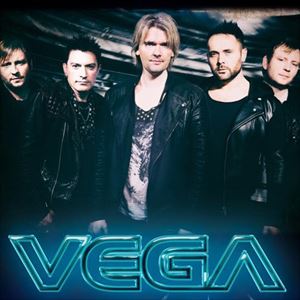 Sanctuary Music Ltd in association with The Fresh Start Agency Rockingham Entertainment present
No under 14s in the standing area, 14 - 17s must be accompanied by an adult. No refunds will be given for incorrectly booked tickets.
More information about Vega tickets
+ support Gin Annie
Doors 7.00pm
Vega
UK rockers VEGA first came on the scene back in 2010 with their critically acclaimed debut Dz Kiss of Life dz. The band aimed to offer something more than just a re-tread of rock music's 80's and 90's glory days. To some it was a refreshing change but to others it was blasphemy!!
However, the guys stuck to their guns, stayed true to themselves and in 2014 delivered another album (What the hell) full of rock anthems with a twist. The album was once again critically acclaimed by both fans and critics alike. VEGA was now also creating a reputation for being a vibrant and energetic live band through headline shows and special guest appearances. Def Leppard's Joe Elliott even gave the first single from that album Dz White knuckle ride dz its worldwide debut on his planet Rock radio show. Being prolific song-writers, he guys entered the studio the very same year and released their 3rd studio album Stereo Messiah to their best reviews yet.
The album was to feature a song given to them by Joe Elliott, who also recorded some vocals for the album. The band went on to make several festival appearance's and were special guest for FM, Joe Elliott's Down N Outz and Michael Schenker to name but a few and continued to grow their fan-base. The band are now hungrier than ever and released their 4th album Dz Who we are dz in May this year. It went straight in to the UK Rock Chart top 20 and was backed up by a tour with rock legends Magnum. VEGA are building up a reputation for high octane live shows so catch them when you can and bring your singing voice and your dancing shoes!

Website
White flag video link: https://youtu.be/Ofv3rTWb12s
Website: www.vegaofficial.co.uk
Facebook: OFFICIALVEGA
Twitter: @vegaofficial
Periscope: vega official
Gin Annie
Gin Annie are a rock band based in The Black Country. Formed in 2013, by Cousins David Foster (Lead Vocals) and Byron Garbett (Lead Guitar Gin Annie quickly established themselves on the local rock scene with energetic performances of hard hitting versions of classic rock anthems.
David and Byron then took their affinity for hard rock and started to write original material to give the Gin Annie audience something fresh that still had roots in the genre that its fans craved for week in and week out… Classic Rock: Music that was hard hitting, catchy and complicated in its simplicity. In August 2016, the band started to work with local legendary studio, Sanctuary, and recorded the first batch of new original material. The reception for this original material was overwhelming, with over 200 people turning up just to watch the first showing of the band's music video, Damage Is Done. Within 7 days, the video had been viewed 35,000 times on Facebook alone – subsequent local shows are now even busier than before and some smaller venues are having trouble in coping with capacity.
They have supported Black Country Legends Slade on tour in 2016 to rave reviews and are also doing tours dates with them in 2017. Gin Annie have now finished what will be their first official EP New Bad Habit release and launched to a sold-out venue in March 2017, it's a band that's one to watch and they will become your New Bad Habit.
Website www.ginannie.com
Facebook: GinAnnieRockBand
Twitter: @Ginannieband