Wilderness 2017 - Family Camping
Cornbury Park, Charlbury, Oxfordshire.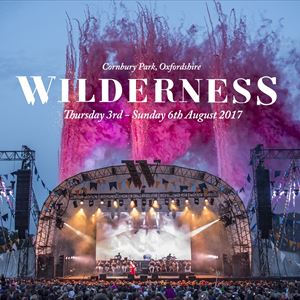 When you go to purchase your ticket you will be asked to choose which campsite you wish to stay in. These tickets will still give you access to the festival for the whole weekend but it helps us ensure that everyone has enough space to set up camp. We want to make sure that everyone enjoys Wilderness as much as possible. We realise that for some this might mean rising with the sun for an early morning meditation class or wild run, whilst for others this might mean dancing through the night. It is for this reason that you choose where you want to camp when you buy your ticket. Make sure that if you want to camp with friends/family that you all buy tickets to the same campsite and arrive together to ensure you get to camp with your group.

Ideal for families, please choose this option if you are bringing small children, this campsite includes baby changing facilities and family welfare. It is the closest free campsite to the arena and the closest campsite to the kid's area to help those little legs.
More information about Wilderness 2017 - Family Camping tickets
AGE RESTRICTIONS
Child (0 -5yrs)
Junior (6 - 12yrs)
Teen (13 - 17yrs)
Adult (18+)