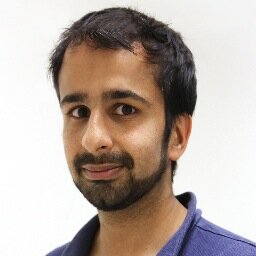 Wembley Stadium has been announced as the host of the eagerly anticipated Carl Froch vs. George Groves rematch. We asked our friend Sachin Nakrani, sports feature editor for The Guardian, a few of his thoughts ahead of the big fight.
Of all the all-British bouts we've seen, where will this rank?
Hard to say before a punch is thrown but personally I think it will rank with the best (Eubank-Benn, Bruno-Lewis etc). You have one hugely experienced champion keen to make a point verses a young, hungry fighter also keen to make a point, both of whom are powerful. There should be rounds of total and utter fury.
Can you think of many fights where there's been such a huge build-up and public interest?
There have been many in history but not one between two British fighters for many, many years. This is largely because their first fight has such a sense of 'unfinished business' about it - in that sense this is less of a rematch and more of a continuation of the first, gripping contest.
How likely is it that this bout will break the post-war attendance record set by Ricky Hatton VS Juan Lazcano at the City of Manchester Stadium?
Very likely. The anticipation for this fight is huge (and would have been more so had it been staged even sooner after the first contest) and I don't think Eddie Hearn would have booked Wembley if he didn't expect to fill it.
What approach to the fight do you see each boxer taking?
Froch can only fight one way - on the front-foot. Groves' tactics will be more interesting. He may well decide to counter, as oppose to taking the centre of the ring as he did in Manchester. He's a clever fighter and I expect him to do something different this time around.
Do you think Carl Froch took George Groves too lightly last time?
Definitely, and Froch has admitted that, saying he started the November fight too slowly and not anticipating just how aggressive and skilled Groves would be in those opening exchanges. It should be remembered, however, that Froch came into the fight as the more experienced, accomplished man, the champion, and having beaten Mikkel Kessler in his previous bout. It was not a great surprise, then, that he should see Groves as a reasonably straightforward target. I also think Froch came into the fight with a scrambled mind following Groves' pre-fight 'mindgames'.
Do you think Grove's will adopt different tactics from last time round, i.e. perhaps take on similar tactics to his victory over James Degale?
This is a fascinating aspect of the fight - Groves got his tactics spot on in the first fight and thus it would make sense for him to do the same in this contest. But Froch now knows what's coming, so surely a change of tact is needed? Froch is a front-foot fighter, and he is certain to come out strong in the rematch, so Groves could well aim to fight on the outside and counter with power and accuracy. Perhaps he will again repeat his trick of telling the world exactly how he plans to beat Froch 24 hours before they enter the ring.
What do you expect the atmosphere to be like among the Wembley crowd on the night?
As Groves says; "electric".
One last question. If you were fighting for a world title at Wembley, what music would you walk out to?
Oh what a question sir. Let me think...
La Bamba.
Tickets on sale Monday March 10th at midday with Seetickets.
Buy Froch vs. Groves Tickets
To find out more about securing tickets for this "must see" fight please follow us on Twitter and Facebook.