Maddie And Tae - Resale Tickets
KOKO, London.
Please note: The following tickets have been listed for resale by customers who can no longer attend this event. These tickets will not be despatched by See Tickets but by the seller who originally listed them.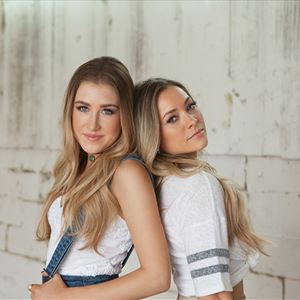 Maddie And Tae - Resale tickets
These tickets have been listed for resale by customers who can no longer attend this event. Please ensure that you are aware of the specific terms, conditions and restrictions for this event before purchasing tickets.
Show information can be found below and on the primary ticket sales event page.
14+ only. 14s to 15s must be accompanied by an adult. No refunds will be given for incorrectly booked tickets.
More information about Maddie And Tae tickets
KOKO's Disability Policy
KOKO is keen to promote equality of opportunity for disabled people and to
take the necessary steps to meet disabled people's needs.

This guide is designed to inform everybody who comes to KOKO what we can
offer customers who may have particular needs.

Bookings & Ticketing
We do not have allocated disabled tickets.
We do not have "disabled area" tickets. Tickets must be bought in the same
way as non disabled people. Once a person has bought a ticket we can provide
them an allocated space in the disabled area. If the event is sold out we
cannot sell extra tickets.

Personal Assistant Ticketing Scheme.
People with accessibility needs may need to have someone with them. We offer
a 2 for 1 Ticket Policy for personal assistants. This arrangement is made
through the venue and not the ticketing agencies.

Aside from this we do not offer a reduced rate ticket price.
The service we offer is of equal quality to both disabled and non disabled
people so a discount is not necessary.