More Information about Roachford Tickets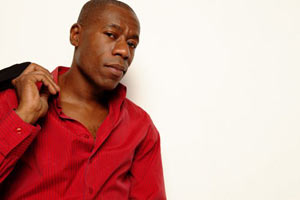 support Ian Parker
Ever since bulldozing his way onto the scene with unforgettable tracks like 'Cuddly Toy' and 'Family Man' in the late 80s, Andrew Roachford's maverick take on music has spread far and wide. As the first artist to sign a staggering seven-album deal with Columbia Records, it heralded the beginning of something big. "Getting signed and being a black British artist gave me a sense of pride" enthuses Andrew.
Born into a musical dynasty, his uncle Bill Roachford was a virtuoso saxophonist . The musical ball really started to roll however, when Andrew hit the road with his uncle. Playing gigs on the jazz circuit in those days, gave him a good grounding for things to come. "I got lucky enough to start gigging when I was about 14. I was in the middle of that whole jazz scene which was an interesting education. It taught me musically, how to listen and how to entertain. My uncle always told me that you had to give people a show."
The past five years have seen Andrew writing and singing on everything from top-five selling international dance tracks to co-writing and touring with Mike and the Mechanics.
Andrew Roachford is back with a stunning new album - 'Addictive', This powerfully emotive and soulful album brilliantly showcases Andrew's unique song writing style that has been described as his edgiest sound to date.
IAN PARKER
Over the last 10 years, Ian Parker has established himself throughout Europe and in the US as one of the leading roots music singer-songwriters and performers of his generation. With four albums and two live DVDs released through Ruf Records, Parker has amassed a very respectable back catalogue, and an expansive following to match.
A little over two years ago, Ian decided that the time was right to perform a series of concerts in a stripped down intimate manner, in order to present his back catalogue and much of his newest material in its 'purest form'. He appeared in clubs and at festivals on both sides of the Atlantic for a tour which culminated in a headlining appearance at The Bayfront Festival in Duluth Minnesota.
After numerous requests from fans for a recording of his acoustic work, Ian decided to document his show at The Globe in Cardiff in February of 2011. The resulting album, 'The Bare Bones' features 11 tracks, and has been enthusiastically received by fans and the press alike.
There is no doubt that playing solo offers Ian's characteristic guitar playing and soulful voice a very unique platform. The success of his recent debut performance at The Royal Albert Hall where he opened for Italian star Zucchero is testament to the growing popularity of this latest show from one of the UK's best loved songwriting troubadours.
"One of the most thoughtful writers and passionate performers of out times"
Get Ready to Rock, London
"Brilliantly understated guitar playing"
Guitarist
What people are saying about Roachford