World Cup Of Pool Tickets
More Information about World Cup Of Pool Tickets
If you have any queries or if you wish to book by phone then please contact us on 0871 231 0847 (calls cost 10ppm plus standard network charges).
For Disabled bookings please call 0871 231 0847 (calls cost 10ppm plus standard network charges)
Making its welcome return is the WORLD CUP OF POOL as 32 national teams converge on Portsmouth for six days of intense action at the ninth annual running of pool's biggest event.
Tuesday 23rd to Sunday 28th September are the dates and the Mountbatten Centre in the heart of Portsmouth is the venue as the biggest stars in the game do battle for a share of the $250,000 prize fund.
Teams from Germany, Holland, China, and the USA will be among the host of talent trying to follow in the footsteps of Philippines who lifted the trophy in a classic final in London last year.
Players such Ralf Souquet, Mika Immonen will be competing and the event also heralds a return to the UK for pool legend Earl 'the Pearl' Strickland.
With the home nation fielding two teams, England will be represented by four players from the pantheon of World Champions and Mosconi Cup stars that the country has produced.
There are afternoon and evening sessions each day and tickets will be at a premium for what is the biggest pool event in the world!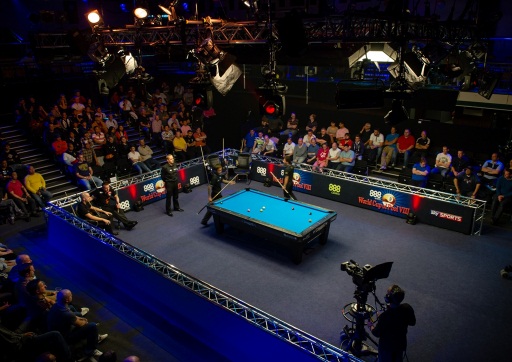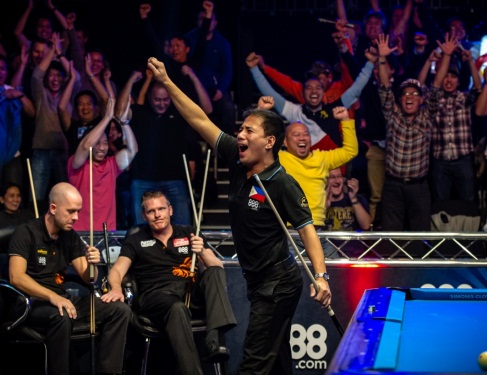 What people are saying about World Cup Of Pool
This area is intended for discussion only. If you have a question about your order you can get in touch via our Customer Service Area. Comments about existing orders, or with questions will be deleted.