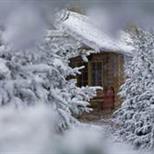 Tickets for events at Bewl Water Estate
Bewl Water Estate tickets
Sorry, there are no shows on sale at Bewl Water Estate right now.
Set in over 1,000 acres of beautiful wild countryside, on the border of Kent and Sussex, Bewl Water is South East England's largest lake. With a 13 mile perimeter there are numerous sporting and leisure possibilities from some of the country's finest trout fishing, sailing, windsurfing, rowing, canoeing and kayaking on the water, to cycling, walking, running and riding around the footpaths and tracks. There are a host of special activities that take place throughout the year in different parts of the estate. Every christmas, part of the area is dedicated to hosting Lapland UK which is a fantastic christmas experience for all of the family and is like visiting Lapland itself.
By Train
To find out the quickest journey time by train and the best fare, visit www.mytrainticket.co.uk. The closest station to Bewl Water is Wadhurst which is approximately 5 miles away. This station provides easy access to the event from London and Hastings and gives good access for train routes via Tonbridge & Tunbridge Wells.
By Car
Bewl Water Estate, Lamberhurst, Kent, TN3 8JH (please note some Sat Navs direct this postcode to a different location. Please check maps for accurate directions).
By Taxi
Taxi firms in the area: * JSC Taxi: 07949 196 735 * Village Cabs: 01892 785 711 * RSA Taxi: 07837 064 853 * Ticehurst Taxis: 01580 200 180 * Tony Evans: 01580 200 981 * Hugo: 01435 883 803
By Bus
There are no suitable bus routes that will take you direct to Bewl Water Estate.
Parking
There is on-site parking.
Wheelchair Access
The venue is fully accessible for wheelchair users.
Guide Dogs
Guide/hearing dogs are welcome.