Baschi (CH)
Salzhaus, Winterthur.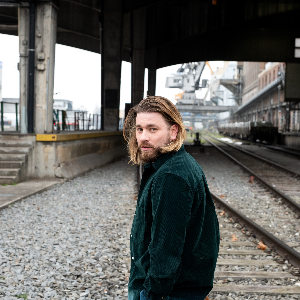 More information about Baschi (CH) tickets
Eben tanzte Baschi uns noch den Walzer durch Wien vor, schon holt er zum nächsten Rundumschlag aus. Und diesmal kaum gedankenversunken, sondern mit striktem Vorwärtsgang und einer ganzen Menge Mut.

Baschi holt ordentlich Luft, krempelt sein Seelenleben nach aussen und veröffentlicht wohl den bisher persönlichsten Wurf seiner Karriere.


Der Vorbote «Walzer in Wien» war nur der Anfang, denn im September erwatet uns sein neuntes Album. Weitere Singles werden schon bald klar machen: Hier ist jemand gewachsen. Und noch immer ist der Mundart-Barde absolut fähig, die Hosen herunterzulassen. Diesmal wird die Gürtelschnalle jedoch den Bühnenboden berühren. Ob es wehtut? Kaum. Baschi versichert: «Mein Bühnenprogramm soll Spass machen. Es darf zum Nachdenken anregen, aber traurig wird kaum jemand den Konzertsaal verlassen.»




Es ist halt einfach so, wie es ist. Wer es zulässt, altert nicht nur, sondern reift auch. Der Sänger und Musiker muss niemandem mehr etwas vormachen, lacht über sich selbst und verdrückt auch mal eine Träne, wenn er davon singt, wie er in irgendeiner Knelle feststeckt, aber eigentlich gerne in den Armen seiner Angetrauten liegen würde.




Weitere Infos unter: www.salzhaus.ch


Concert or event promoter?
Sell and publicise your event here to millions of potential customers today...