Counterparts (CAN)
KIFF, Saal, Aarau.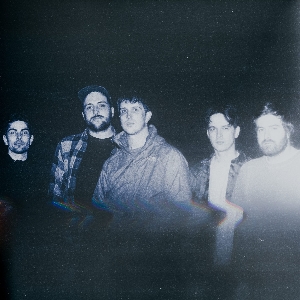 By Rüebliland Hardcore
Line up:

Counterparts (CAN)
Kublai Khan (US)

PALEFACE (CH)
Dying Wish (US)
Under 16s must be accompanied by an adult. We cannot issue refunds to under 16s who are not accompanied by an adult.
More information about Counterparts (CAN) tickets
Counterparts aus Hamilton, Ontario, sind wie viele ihrer kanadischen Amtskollegen etwas kopflastiger, etwas vertrackter, etwas verspielter, aber dennoch immer groovig, nie nervig, stetig
vorwärts und voll auf die Zwölf. Das Debut «Prophets» hatte die Hardcore-Presse denn auch ordentlich aufgewühlt, und die Band hat ziemlich bald tolle Tourneen spielen können, mitunter
auch mit Genregrössen wie Stick To Your Guns und Terror. Das neuste Album «A Eulogy for Those Still Here» treibt den Trademark-Sound der Band noch ein bisschen weiter, ist aber so tanzbar wie eh
und je. Counterparts sind ganz bestimmt eines der Highlights des diesjährigen Hardcore-Programms.
Kublai Khan TX
schaffen es in den ersten kurzen Minuten auf "Absolute" eine animalische Brutalität und "Roughness" in ihre Songs zu schreiben, die man sonst nur bei Knocked Loose oder The Acacia Strain findet. Die einen sagen Metalcore, die anderen Hardcore; wir würden viel eher zu einem sehr fiesen, punchigen Hardcore tendieren, der darauf getrimmt ist, die gemeinsten Pits zu provozieren. PALEFACE kennt ihr alle, Switzerland`s finest heavy music! Auch "Fear & Dagger" geht durch die Decke, die Band wächst kontinuierlich und ballert live alles weg. Das gilt auch für Dying Wish welche mit "Fragments of a Bitter Memory" ein dickes Ausrufezeichen gesetzt haben und ununterbrochen auf Tour sind. Das Hardcore Line-Up des Jahres im KIFF, nicht verpassen!
Rollstuhlplätze:
Rollstuhlfahrer benötigen ein normales Ticket, die Lokalität ist rollstuhlgängig.
Spendenbeitrag:
Das KIFF Aarau braucht Unterstützung zur Mitfinanzierung des Neubaus KIFF 2.0.

Die Spende von CHF 2.- geht an das KIFF mit einem Danke an alle Spender:innen.
Concert or event promoter?
Sell and publicise your event here to millions of potential customers today...