Fabrik Slam #90
Rote Fabrik, Zürich.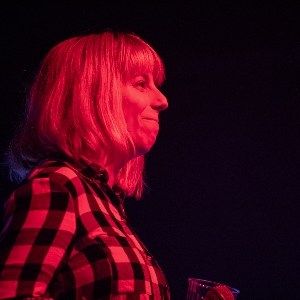 More information about Fabrik Slam #90 tickets
U.a. mit: Katinka Buddenkotte, Gregor Stäheli, Jovana Nikic, Grgor Biberacher, Benno Brockmann, Fine Degen.
Zwei Wochen vor den deutschsprachigen Meisterschaften im Poetry Slam (dieses Jahr in Wien stattfindend!), treffen sich noch einmal die
grandiosesten Poetry-Menschen auf der Bühne der Aktionshalle und reden sich warm und hauen euch die neusten Texte um die Ohren.
DJ Rastapopoulos alias Kyros Kikos sorgt für den musikalischen Rahmen, das
Publikum kürt per Applaus oder Noten Siegerin oder Sieger und die Trophäe
besteht weiterhin aus einer Flasche Single Malt, die
nach dem Finale gleich vor
Ort kollektiv geleert wird. So sind wir alle bestens für die kommende Saison, die Meisterschaften und den langen
Partywinter eingestimmt - Jippiiee!
Concert or event promoter?
Sell and publicise your event here to millions of potential customers today...