Thurston Moore Group
Rote Fabrik, Clubraum, Zürich.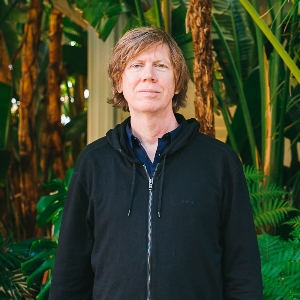 More information about Thurston Moore Group tickets
Die Thurston Moore Group ist eine Band um den ehemaligen Sänger, Songwriter und Gitarristen von Sonic Youth: Thurston Moore. Gegenwärtig tritt er solo, mit verschiedenen Ensembles und mit seiner eigenen Band, der Thurston Moore Group auf. Zu den Mitgliedern der Band gehören James Sedwards von Nought, Deb Googe von My Bloody Valentine und Steve Shelley von Sonic Youth.

Thurston Moore gründete Sonic Youth im Jahr 1980. Seitdem steht Thurston Moore an der Spitze der alternativen Rockszene, seit diese Bezeichnung zum ersten Mal verwendet wurde, um Musik zu bezeichnen, die den Mainstream herausforderte und sich dem Standard widersetzte.
Mit Sonic Youth hat Moore eine ganze Generation für das Experimentieren im Rock'n'Roll begeistert - von der Inspiration für die aufstrebenden Nirvana bis hin zu Sonic Youths eigenem Album Daydream Nation, das 2006 von der US Library of Congress für die Aufnahme in das National Recording Registry ausgewählt wurde.

Moore macht Aufnahmen und tritt in verschiedenen Disziplinen auf, die von freier Improvisation über akustische Komposition bis hin zu Black/White Metal/Noise Disruption reichen. Er hat mit Yoko Ono, John Zorn, Bobby Gillespie, David Toop, Cecil Taylor, Faust, Glenn Branca und vielen anderen zusammengearbeitet. Derzeit tritt er solo, mit verschiedenen Ensembles und in seiner eigenen Band, The Thurston Moore Group auf.

Sein neuestes Werk aus seinem siebten Solo-Album BY THE FIRE wurde bereits als "Mesmerizing" (Rolling Stone) und "Righteous" (The Independent) beschrieben.