Andrés Calamaro - Köln
Kantine, Cologne.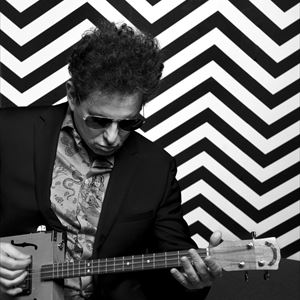 Només per a majors de 16 anys. Els menors d'entre 16 i 18 anys han d'anar acompanyats d'un adult. No es farà cap reemborsament per a les entrades reservades incorrectament.
Més informació sobre els tiquets de Andrés Calamaro - Köln
ANDRÉS CALAMARO

Argentinian singer, composer and producer Andrés Calamaro has a 30 year career with 21 live and studio albums to his credit, and is one of the top rock stars singing in Spanish.
Known as the founder of the highly acclaimed band Los Rodriguez in the 90s, he won Best Rock Song in 2014 and 2017, and Best Rock Album in 2008 at the Latin Grammy Awards, as well as being nominated several times as a solo artist. His latest album, Cargar la Suerte, has this year had 4 Latin Grammys nominations: Best Album, Best Recording of the Year, Best Pop/Rock album and Best Rock Song.

Calamaro has toured in Spain and South America, and now he is starting his European tour, which includes six countries: England, France, Germany, Holland, Belgium, Italy and Spain. In this European Tour he will perform tracks from Cargar la Suerte including Verdades afiladas, Cuarteles de invierno, and My mafia, together with his best-known hits such as Flaca, Estadio Azteca, and El Salmón

A great band supports Andres Calamaro (lead singer, keyboards, and guitars) on stage: German Wiedemer (piano), Martin Brun (drums), Julian Kanevsky (guitars), and Mariano Dominguez (bass).
This is an unmissable show.