BIME PRO 2021
Palacio Euskalduna, Bilbao.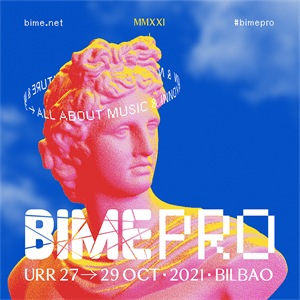 The 9th edition of BIME PRO will be held at the Euskalduna Conference Centre in Bilbao from the 27th to the 29th of October 2021. The International Music Industry Event to think about the challenges that are ushering in the future of the industry.
Alguns o tots els elements d'aquest esdeveniment requereixen que introdueixis un codi promocional.
Per comprar entrades, introdueix les teves dades.
---