360 Club presents > A Rock Special!
Lending Room, Leeds.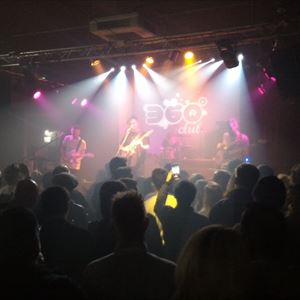 Featuring 4 exciting emerging acts!
Nine Cold Wolves / Bring The Wolf / The Racketeers / James Webster
This event is for over 18s only - No refunds will be issued for under 18s.
More information about 360 Club presents > A Rock Special! tickets
Nine Cold Wolves
https://soundcloud.com/ninecoldwolves/loved-under
"Set to rock Yorkshire and the world - The rage is real and so is the talent." – York Calling
"Jumps out and makes me go, 'wow'." - Alex Dungworth, Reyt Good Magazine
Multifaceted, murky Alternative Rock with a Grunge overshadow: like a rainbow against a dark sky.
Think Pearl Jam crossed with Beck and The Smiths. The music is multifaceted and moody, capturing uneven sailing for people who have lived as an underdog striving for a better life.
Bring The Wolf
https://soundcloud.com/bringthewolfmusic

Born from a love of Rock and Blues; hard-hitting solid drum beats, silky bass lines along with cut-deep guitar riffs -embracing Rock and Roll and breaking it down; giving an essence of blues to their songs, contrasting verses with choruses and keeping everyone on their toes.
The Racketeers
https://youtu.be/jWsgQtHlaYA

An exciting new garage-rock band. Their music mixes bright, pop-inspired vocal harmonies with biting guitar hooks, drawing influence from acts such as The Velvet Underground and Disclosure.
Their eponymous debut album incorporates a wide range of sounds. It combines jangly, upbeat tracks such as '4th Time Lucky' and 'Make a Break' with driven, effects-heavy counterparts 'Pierced' and 'Paper Thin'
James Webster
Garage Rock artist, who plays in a raw, primitive style. Influences include The Stooges, PJ Harvey, The Strokes, Joy Division and Jack White. Webster sings songs of lost lust and anthems of doom and gloom.
https://soundcloud.com/user-430437867