808 State : 30
KOKO, London.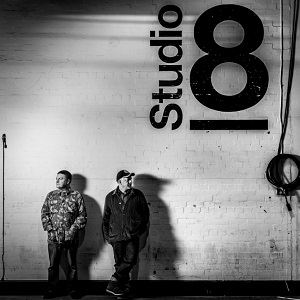 VMS Live by arrangement with UTA present 808 STATE : 30 LIVE : ninety - ex:el - gorgeous - don solaris - outpost transmission - transmission suite Plus Special Guest : LONE Manchester's original acid house pioneers, trailblazers for the entire UK acid house and techno scene return for a UK tour at end 2018 celebrating 808 States' legacy, their ongoing influence and continuing relevance to modern dance music. Still guided by an enduring spirit of experimentation and individuality, "808 State : 30" sees the band rework their classic output from their five major albums "Ninety", "Ex:El", "Gorgeous", "Don Solaris" and "Output Transmission" in an entirely new set which will also feature exclusive new material from the band's upcoming sixth album, "Transmission Suite". Vastly influential on the likes of Aphex Twin, Autechre, The Chemical Brothers and more besides, "808 State : 30" showcases the impact and originality of the group and how Manchester's acid house heroes have remained at the forefront of electronic music for some thirty years and counting.
14+ only. 14s to 15s must be accompanied by an adult. No refunds will be given for incorrectly booked tickets.
More information about 808 State : 30 tickets
KOKO's Disability Policy
KOKO is keen to promote equality of opportunity for disabled people and to
take the necessary steps to meet disabled people's needs.

This guide is designed to inform everybody who comes to KOKO what we can
offer customers who may have particular needs.

Bookings & Ticketing
We do not have allocated disabled tickets.
We do not have "disabled area" tickets. Tickets must be bought in the same
way as non disabled people. Once a person has bought a ticket we can provide
them an allocated space in the disabled area. If the event is sold out we
cannot sell extra tickets.

Personal Assistant Ticketing Scheme.
People with accessibility needs may need to have someone with them. We offer
a 2 for 1 Ticket Policy for personal assistants. This arrangement is made
through the venue and not the ticketing agencies.

Aside from this we do not offer a reduced rate ticket price.
The service we offer is of equal quality to both disabled and non disabled
people so a discount is not necessary.