A State of Trance - London Billets
Dockyards, London.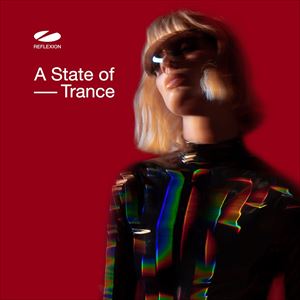 IMPORTANT: If you are purchasing a
Pre-2PM ticket, then you will have to have entered the venue
BEFORE 2PM
on the day of the event. Your ticket
will not be valid after this time.
Cet événement est réservé aux personnes de plus de 18 ans. Aucun remboursement ne sera accordé aux personnes de moins de 18 ans.
Plus d'informations sur les billets A State of Trance - London
One of the genre's most prestigious brands, A State Of Trance (colloquially known by its faithful fanbase as ASOT) has spent over two decades informing the tastes of countless dance fans. Starting life as a humble radio show by Armin van Buuren, the show (and its creator) are now a global force to be reckoned with, with over 1000 episodes under its belt and a breathtaking legacy of live shows that continue to evolve to this day.

Global in every sense of the world, ASOT has brought its inimitable energy to the world's biggest venues - hosting parties everywhere from Thailand to Mexico, Ukraine to USA and Belgium to its home turf in the Netherlands. Now, it's time for ASOT to turn its attention to the UK, where it will be landing in London's brand new inner city festival space; Dockyards.
Situated in East London's Royal Docks and operated by the same team as the city's iconic venue Printworks, Sunday 2nd July will see Dockyards host three stages of world-class Trance music, carefully handpicked by the ASOT team to profile the biggest and best names playing in the scene today. Expect top-notch production and euphoric sounds all day long as A State of Trance touch down in the capital for their Dockyards takeover!