Affordable Art Fair - Late View
Battersea Park, London.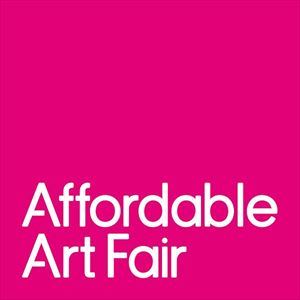 More information about Affordable Art Fair - Late View tickets
The Affordable Art Fair returns to Battersea Park, 18 - 21 October, to bring you 1000s of original, contemporary artworks from an array of UK and international galleries, all priced between £100 and £6,000 and ready to bring your home to life!
Full opening times:
Wednesday 17 October Charity Private View, 5.30 - 9.30pm
Thursday 18 October, 11am - 5.30pm
Thursday 18 October Late View, 5.30 - 9pm
Friday 19 October, 11am - 7pm
Saturday 20 and Sunday 21 October, 11am - 6pm
Ticket prices:
Charity Private View £25
Late View £20
Day Pass* £15
Adult Weekday £10 (Door £12), Concession Weekday £8 (Door £11)
Adult Weekend £12 (Door £15), Concession Weekend £10 (Door £13)
Children under 16 are free
*Valid for multiple entries and on any day, excluding the Private View and Late View.
Concessionary tickets are available for over 60s, full time students, and those in receipt of jobseekers allowance or income support. Please bring proof of concessionary status with you to the fair.
Already purchased?
To contact customer services or resend a mislaid ticket please click here.
To book by phone please call 0844 412 4637.