Alex Cameron Billets
Rescue Rooms, Nottingham.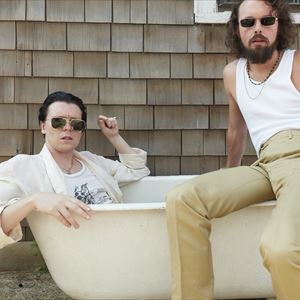 Cet événement est réservé aux personnes de plus de 14 ans. Aucun remboursement ne sera accordé aux personnes de moins de 14 ans.
Plus d'informations sur les billets Alex Cameron
It's been eight years since Australian singer-songwriter Alex Cameron released his debut record 'Jumping The Shark'. In the years that followed, the high-concept - often tongue-in-cheek - performer has collected a number of high profile fans in the form of The Killers, Sleaford Mods and even actor Russell Crowe. But what is it about Alex Cameron that has attracted such attention during the past eight years and three album releases? In the wake of his latest track 'Sara Jo', we've chosen him as our Artist Spotlight for November 2021, to let you know exactly what he's got to offer, and why you should grab a ticket to see him live in 2022.
Read more on the See Tickets Blog.