Alkaline Trio & Taking Back Sunday Billets
O2 Academy Brixton, London.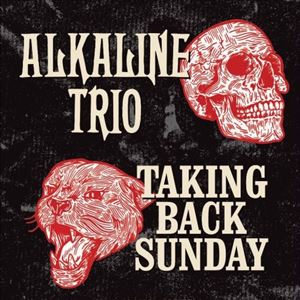 8+ uniquement. Les mineurs entre 8 et 1 ans doivent être accompagnés d'un adulte. Aucun remboursement ne sera accordé en cas d'erreur de réservation des billets.
Plus d'informations sur les billets Alkaline Trio & Taking Back Sunday
Price includes a £1.75 venue facility fee

General O2 Academy Brixton Information:

Letters or Authorisation are accepted on non-names on ticket events. Just bring a letter from whoever booked
them for you, stating your name, the booking reference and the last four digits
of the card they used to buy them giving you authorisation to collect the tickets.

For events with no age limit, under 14's must be accompanied by an adult and
seated in the circle.

Under 21's require I.D. to purchase alcohol.

Please note that if you have selected unreserved circle you will either have
to sit in the circle or stand at the back of this area.