Andrew Combs
Cluny 2, Newcastle.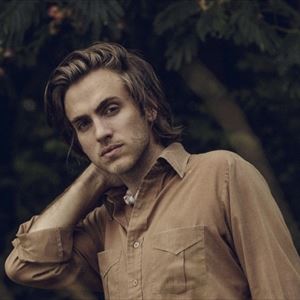 More information about Andrew Combs tickets
A Dallas native now living near the same Nashville airport immortalized in the opening sequence of Robert Altman's country music odyssey, Andrew Combs is a singer, songwriter, guitarist, and heir to that 1975 film's idea of the Nashville troubadour as a kind of musical monk. Here in the twenty-first century whorl of digital narcissism, where identity can feel like a 24/7 social media soft-shoe performance, Combs makes music that does battle with the unsubtle. Like the pioneering color photographer William Eggleston, he sees the everyday and the commonplace as the surest paths to transcendence, and he understands intuitively that what is most obvious is often studded with the sacred.
As a songwriter, Combs relies on meditative restraint rather than showy insistence to paint his canvases, a technique commensurate with his idea of nature as an overflowing spiritual wellspring. NPR music critic Ann Powers noted as much in a 2014 review: "His song-pictures are gorgeous, but he recognizes their impermanence as he sings." This deeply felt sense of ecology, of the transient beauty within nature's chaotic churn, lies at the heart of Combs's approach to his art.
"One of Nashville's most poetically gifted young singer-songwriters" - NPR Music

"Combs is the rare writer who can make the personal seem universal, and break down the broad into pieces small enough to chew." - Rolling Stone Country

"We often equate the greatest singers with the widest range, the ones that tremble and roar. Andrew Combs has never been loud. He doesn't dress loud, he doesn't seek controversy or even talk abrasively. And he's never had to wail to crescendo an emotion. He does something very pure and hard to find: choosing harmony and orchestral elegance over excess. He sings in the vein of Harry Nilsson, Kris Kristofferson and James Taylor, artists whose work carries an element of effortless sincerity. Combs has shared that timeless quality since his very first record " - Paste Magazine