Anna Burch
Oslo, Hackney, London.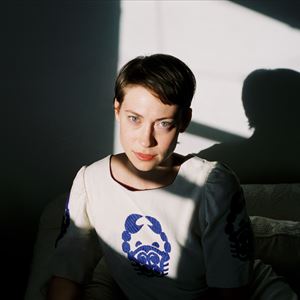 This event is for 18 and over - No refunds will be issued for under 18s.
More information about Anna Burch tickets
When Anna Burch introduced herself on her 2018 debut Quit The Curse, it was with a concentrated wash of energetic, serotonin-boosting pop. Jangly guitars, blithe vocal harmonies and an occasional undercurrent of grungy fuzz all converged in seemingly straightforward songs that hid their complexities under sunny hooks. The impact of the songs was immediate and exciting, presenting narratives of confusion and upheaval with melodies so bright it was hard to do anything but smile. Two years later, Burch's follow up If You're Dreaming takes us down a different path than its predecessor, shedding some nervous energy in favor of a deeper exploration of an internal world.
After months on the road in support of Quit The Curse, Burch disappeared for a while. The long stretches of touring had been broken up by only a few weeks off here and there, and a month spent writing in Berlin between European dates. The time she did get to spend at home in Detroit was disrupted by several unexpected housing changes, adding to the transient feelings brought on by constant touring. When things finally stabilized, Burch encamped into a slow, thoughtful and intentional writing process for what would become the second album. Days were spent playing guitar, exploring unconventional chord changes, ruminating on song structures and allowing her subconscious to wander until lyrics materialized. Though about half of the songs were already written, this time was dedicated to taking a closer look at the loose ends of three years of ideas and seeing if there were common threads that held them together.
A Rockfeedback Concerts Presentation
See all RFB listings at our website: http://www.rockfeedback.com/concerts