ANNIE DRESSNER Tickets
The Grayston Unity, Halifax.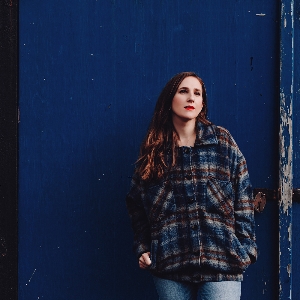 More information about ANNIE DRESSNER tickets
At the UK's second smallest music venue. Support from One Sided Horse. The bar/venue is closed to non-gigs from 8pm.


Since moving from her hometown of New York City to the UK nine years ago, singer-songwriter Annie Dressner has been working on her craft and garnering rave reviews for her recordings and live performances. From her debut Strangers Who Knew Each Other's Names, her EP East Twenties and her second full-length Broken Into Pieces produced by Nigel Stonier (Thea Gilmore), Dressner has gone from strength to strength, her songs delivered with a such a conversational ease that it often seems as if she is reading from an intimate letter set to music. Her straightforward lyrical style, sharp ear for wordplay and crisp, lilting vocals offer listeners a front row seat to her stories. Her music has drawn comparisons to an up-tempo Mazzy Star or an understated Jenny Lewis.
Annie's songs have received considerable airplay on Radio 2 and 6 Music (Tom Robinson, Steve Lamacq, Gidoen Coe, Tom Ravenscroft), Radio 1 (Saturday Night Gym Club's 'The Nowhere Team' co-write), and on other local BBC radio stations. Her third studio album, Coffee At The Corner Bar was released September 2020, produced by her husband Paul Goodwin (a singer/songwriter in his own right). Along with a set of new original songs, the album includes a The Magnetic Fields cover and a co-write with Matthew Caws of Nada Surf, Midnight Bus. Ahead of the album's release, singles 'Nyack,' 'Out In The Cold', 'Pretend' and 'Midnight Bus' received a wealth of airplay, such as Gideon Coe (BBC 6 Music), Adam Walton (for Janice Long Show, Radio Wales) and Roddy Hart Show (Radio Scotland).
Since landing on these shores, Annie has performed at the Green Man Festival, Secret Garden Party, Cambridge Folk Festival, Cluny2, O2 Academy Islington, Norwich Arts Centre, Cambridge Junction, Night & Day among countless other venues and has shared stages with Emily Barker, Simone Felice, Kirsty McGee, Juan Zelada, Lucy Wainwright Roche & Fossil Collective. Last February she co-headlined a tour with Polly Paulusma, selling out the Green Note in London. Her music is also in the film and featured in the trailer for Crucible Films 'Drive Me To The End' directed by Richard Summers-Calvert. (Amazon Prime). Her music can often be heard on the Caffe Nero in-store playlist.
She has co-written/collaborated with Nigel Stonier, Tim Gordine, Matthew Caws (Nada Surf), Polly Paulusma (contender for Telegraph Christmas No. 1 2013) The Saturday Night Gym Club and The Last Dinosaur (editorial playlisted on Amazon Folksy Winter Wonderland) and is currently keeping busy in the midst of multiple cowrites with a multitude of songwriters, as well as recording a series of her own singles scheduled to be released this year, and will eventually to be released as an EP by the end of 2021. She was shortlisted for Female Artist of the Year 2020 by Fatea Magazine.
"...this album is low key one of the best pop releases of 2020." -Paste Magazine
"Dressner is able to paint visceral images and transport the listener to the world of the song." - American Songwriter
"Prepare to be moved, uplifted, and swept away. Coffee at the Corner Bar is extraordinary. Its emotional breadth makes it one of the best albums of the year so far, without a doubt. Exceptional." - Shire Folk
"Midnight Bus", is unsuspecting, grungy folk that wouldn't feel remiss in the songbooks of Phoebe Bridgers or Elliott Smith, but it's Dressner's own. - Pop Matters
"And so, here she is with her third full-length release, and, while its predecessors were impressive, Coffee At The Corner Bar is her best work to date." - Folking.com
"With a palpable cynicism, Annie Dressner crafts perfect rainy day coffeehouse songs." - Americana Highways
"'Coffee at the Corner Bar' is something to cherish and will long remain, indelibly marked, in your mind and soul. **** " - Get Ready To Rock