Bananagun
Elsewhere, Margate.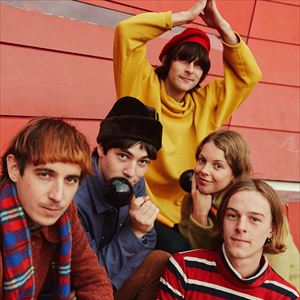 Venue is located in a basement down a set of stairs without step free access.
Licensed bar. Please bring ID.
Elsewhere is less than ten minutes walk from Margate Train Station and less than a minute to nearby bus stops and taxi offices.
Under 18s must be accompanied by an adult. We cannot issue refunds to under 18s who are not accompanied by an adult.
More information about Bananagun tickets
There are some records that you come across that sound like you've discovered an unearthed gem from a previous decade; a lost moment in musical history that has cruelly been sat gathering dust in a record shop for years. From the opening seconds of Bananagun's "Do Yeah" - which stirs to life in an intoxicating blend of 1970s afrobeat, fuzzed out psychedelia and immersive pop - this very much feels like the case of discovering something special.
However, rather than being a decades old find, this track comes from a brand new Melbourne band. With the aim of merging the proto-garage rhythmic fury of The Monks with the tropicália grooves of Os Mutantes, the band soon forged a sound that was as loose and unravelling as it was focused and taut, with an aim of creating a real sense of place and environment. "We didn't want to do what everyone else was doing," the band say. "We wanted it to be vibrant, colourful and have depth like the jungle. Like an ode to nature."
There's a deeply percussive element to the band's psychedelic ode to mother nature, touching upon Fela Kuti-esque repetitions, exotica, jazz and 1960s pop-rock. Much like a lot of the influences it filters into its own unique spin on it all, it's intended as "music for the people" - a unifying groove that spans genres. Even the seemingly innocuous band name has an underlying message of connectivity that matches the universality of the music. "It's like non-violent combat! Or the guy who does a stick up but it's just a banana, not a gun, and he tells the authorities not to take themselves too seriously." This extends to the underlying message of their debut single too: "try to love and not hate because you're the one who has to carry it around."