Bananagun + Support Entrades
The Hope and Ruin Brighton, Brighton.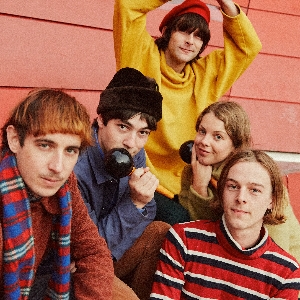 Aquest esdeveniment és només per a majors de 18 anys. No es realitzarà cap reemborsament per a persones menors de 18 anys.
Més informació sobre els tiquets de Bananagun + Support
Hailing from Melbourne, but with a sound stretching from 60s and 70s Afrobeat and exotica, the proto-garage rhythmic fury of The Monks and the grooves of Os Mutantes, there's an enticing lost world exoticism to the music of Bananagun.
Their debut album ?The True Story of Bananagun?, due for release on June 26th via Full Time Hobby.
Order ?The True Story of Bananagun? - https://bit.ly/3frkIVL
Tickets for upcoming shows: https://goo.gl/dvqsBH
facebook.com/acidboxpromotions/events
Sign up to our mail-out: www.eepurl.com/0Kch9