Bastille Reorchestrated
Colston Hall, Bristol.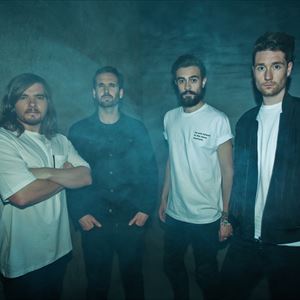 Under 15s must be accompanied by an adult. We cannot issue refunds to under 15s who are not accompanied by an adult.
More information about Bastille Reorchestrated tickets
With support from - To Kill A King and Charlie Barnes
Bastille have announced what promises to be an stunning Reorchestrated Wild World tour in April 2018. The tour will see the band performing with an orchestra and choir showcasing reworkings of the highly acclaimed No. 1 albums Wild World and Bad Blood. The tour was inspired by the Union Chapel show in May of this year for the Streets of London Charity where Bastille's performance featured a choir and strings, a powerful departure from their Wild World arena shows.
We've teamed up with a company called Twickets - which is a safe, sensible and fair place for people to sell or buy any spare tickets they have for the shows.
Via Twickets, everything is at face value (or less), so you're protected against fraud and overpricing.

TERMS AND CONDITIONS

1. The event ticket is a personal, revocable license and, at all times, remains the property of the Promoters. This ticket must be surrendered to the Promoters upon request.

2. The event ticket is sold by the Promoters directly to the Consumer. Any tickets purchased by business or traders in breach of the Terms and Conditions of Ticket Sale will be cancelled.

3. The event ticket will IMMEDIATELY BECOME INVALID if resold OR OFFERED FOR SALE unless the sale is through our official face-value resale partner.

4. To gain admission to the concert, the attendee must bring:

i) The tickets

ii) The booking confirmation

iii) The credit card used for the purchase and shown on the booking confirmation (or a photo or photocopy of it)

iv) A valid photo ID matching the customer name on the booking confirmation

Failure to bring all of the items i), ii), iii) and iv) above will result in refusal of admission to the concert.