BBC Good Food: Knife Skills and Curry Spices
Jenius Social, Studio 8, Islington Studios.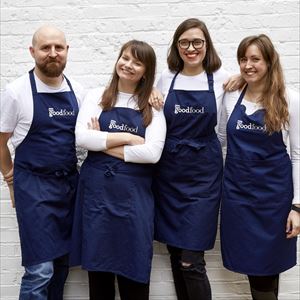 Secure your place now: learn from the experts at BBC Good Food! Since 1989 Good Food has been making it easier to cook and eat well every day with imaginative recipes, kitchen tips and techniques for cooks of all skill levels. To mark our 30th anniversary, we invite you to learn some new skills with us at our first-ever cookery class pop-up. Choose from two different half-day sessions, morning or afternoon, which include a light lunch or supper including what you have cooked yourself with wine, a BBC Good Food apron and a goody bag worth £25 to take home.

Chef Barney Desmazery and another member of the team will be teaching each session so hurry - there's only 16 places per class!