Beach Boyz Tribute Show
Exmouth Pavilion, Devon.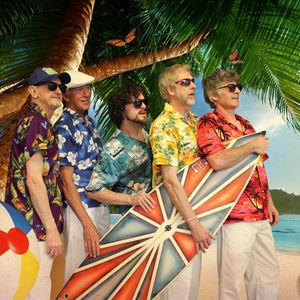 Beach Boyz Tribute Band is back in Devon with its brand new 2020 show The Beach Boys® Tribute Show!
More information about Beach Boyz Tribute Show tickets

Spread the word - they're back!

Now in the sixth year of touring, the exceptional Beach Boyz Tribute Band continue to tour across the UK, bringing you hit after hit from 'America's band'

The Beach Boys®.

The 2021 show, brings you over two-hours of the best loved tunes, performed 100% LIVE by the 'Boyz' themselves!

With the live band delivering all the lush music and vocals from a back catalogue spanning over 50 years, prepare for a night of retro Rock 'n' Roll, jaw-dropping harmony and colourful costumes in this breath-taking presentation that takes you back to the 1960's for an unforgettable musical journey.

So jump on your surfboard, grab your Hawaiian shirt and soak up the sun, surf and sounds of the greatest band of the 20th Century.