Beacon Hill Rovers - 100 Year Anniversary
Wickham Bishops Sports Field, Wickham Bishops.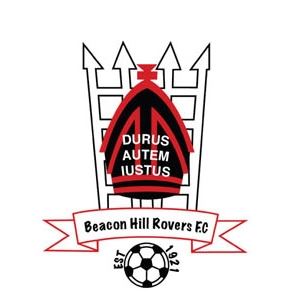 More information about Beacon Hill Rovers - 100 Year Anniversary tickets
Formed in 1921, Beacon Hill Rovers FC will be celebrating their Centenary with a 100 year Festival Weekend of football, food, drink and music with a focus on getting former players back to Beacon Hill to share some football tales.
It will take place on the weekend of the 5th and 6th June 2021 at the Hill - Wickham Bishops Sports Field, Great Totham Rd, Wickham Bishops, Witham CM8 3NP
Central to the daytime Festival activities, there will be football tournaments on the Saturday & Sunday involving current and ex-Rovers players; alongside the usual array of Festival food, drink, stalls and games. There will be specific times for teams to get together, catch up and share stories.
There will be a "100 Year History of Beacon Hill Rovers" available for purchase, as well as displays of Club memorabilia, photos and live action footage.
Saturday evening will see the main event where the Club, past and present, comes together to celebrate a brilliant Centenary. In the Big Top marquee where there will be live music, DJ, presentations and the usual lengthy speech from Merf!
Tickets for the evening event on Saturday 5th June are available from See Tickets.
The rest of the weekend is free and open access. Let us know if you plan to come during the day on Saturday or Sunday or both via facebook or email bhrfc100years@gmail.com. It would be great to see you.
Regular updates to follow.