Benedict Allen
The Platform, Morecambe.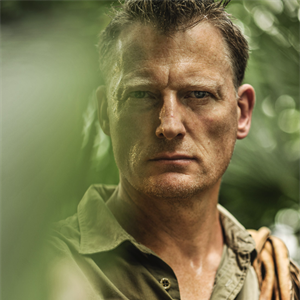 More information about Benedict Allen tickets
Benedict Allen - one of the world's most renowned adventurer-explorers - will be embarking on a brand-new tour of the UK. Telling tales from his extraordinary career, Benedict will reminisce with never-before-seen material from his travels across the globe from deserts to jungles, and even icefields.

Last year Benedict was on a solo expedition to Papua New Guinea, filming his journey to visit a community he had befriended thirty years earlier. He hit the headlines when he failed to turn up to Port Moresby for a scheduled flight to Hong Kong, prompting his friends and family, and eventually the world media, to become concerned for his wellbeing. Travelling with no mobile phone for contact or GPS, Benedict was eventually located and brought back from the tribal warzone by helicopter, whereupon it was discovered that Benedict had been battling malaria and dengue fever. Benedict plans to show extracts from this astonishing expedition in this brand-new talk, and will be releasing the full film later this year.

Benedict said: "This is a hugely exciting venture for me: I can't wait to travel the UK and, share my experiences of some of the most testing, but also wonderfully inspiring, corners of the globe."

In this brand-new show, Benedict - famous for ingratiating himself with indigenous communities during his journeys - will tell the whole unvarnished truth of his most recent adventure, recalling the highs and lows of this awe-inspiring trip as well as his life as an explorer using his trademark good humour. Benedict will talk of his earliest influences, including his father flying a Vulcan bomber as a test pilot, comparing this to his own experiences and discussing the role of the explorer in the 21st Century.