Benefits Biljetter
The Joiners, Southampton.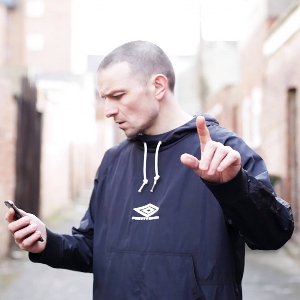 This event is for 14 and over - No refunds will be issued for under 14s.
Mer information om Benefits-biljetter
BENEFITS BIOBenefits are an issues-based music collective from Teesside in the North East of England.They write songs about the urgencies that concern them, and they play them loud.Forming in 2019 and consisting of Kingsley Hall on vocals, Robbie Major and Hugh Major onsynths and noise, andDale Froston drums they quickly evolved from afairly standard IDLES-lite shouty punk rock outfit to a highlypoliticised group that merges noise, hip hop,industrial rock,electronica,garageand an angry twitter feedto get it's point across.A completely DIY outfit,(no management, no label, no PR) anddespite having zero radioplay (due to the nature of theirlyrics),through their releasesin 2021 they managed to gainfans as diverse as Sleaford Mods, Black Francis, Garbageand Elijah Woodas well as gettingsignificant featuresinthe NMEand the Quietus.The aim for 2022 is to take the anger away from the internet andperform it live on stage.