Beret en Icónica Sevilla Fest 2023 Tickets
Plaza de España, Sevilla.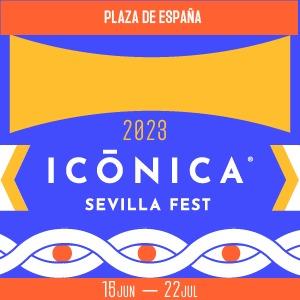 Para adquirir entradas de Movilidad Reducida debes dirigirte a
taquilla@iconicafest.com
Los menores de 16 años deberán ir acompañados por su tutor legal para acceder a cualquier espectáculo y llevar la autorización cumplimentada correctamente. Descarga la autorización de menores
aquí.
Under 16s must be accompanied by an adult. We cannot issue refunds to under 16s who are not accompanied by an adult.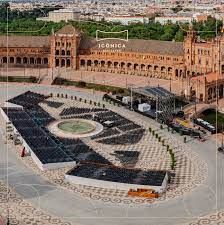 Where we provide a seating plan for events, every effort is made to show you correct information. Ho...
More information about Beret en Icónica Sevilla Fest 2023 tickets
BERET PRESENTA SU GIRA "RESILIENCIA" EN SEVILLA
El viernes 7 de julio llega Beret a Icónica Sevilla Fest, para hacer disfrutar a todos los asistentes a la Plaza de España con su segundo álbum, "Resiliencia": un nuevo trabajo plagado de éxitos.
Conformado por catorce canciones, el artista sevillano se atreve con todos los registros que ha degustado a lo largo de su carrera; desde el pop y la balada más romántica, pasando por el reguetón y la rumba más bailable, recuperando parte del sonido urbano con el que comenzó y añadiendo pequeñas dosis de rock y ritmos latinos, demostrando así la gran conexión e impacto que tiene entre sus seguidores. Hasta la fecha, Beret ya ha certificado oficialmente 6 de las 14 canciones del álbum: 'Porfa no te vayas' ft. Morat (Platino), 'El día menos pensado®' (Platino), 'Diablo' (Oro), 'Aún me amas®' (Oro), 'Tú y yo*' ft. Omar Montes (Oro).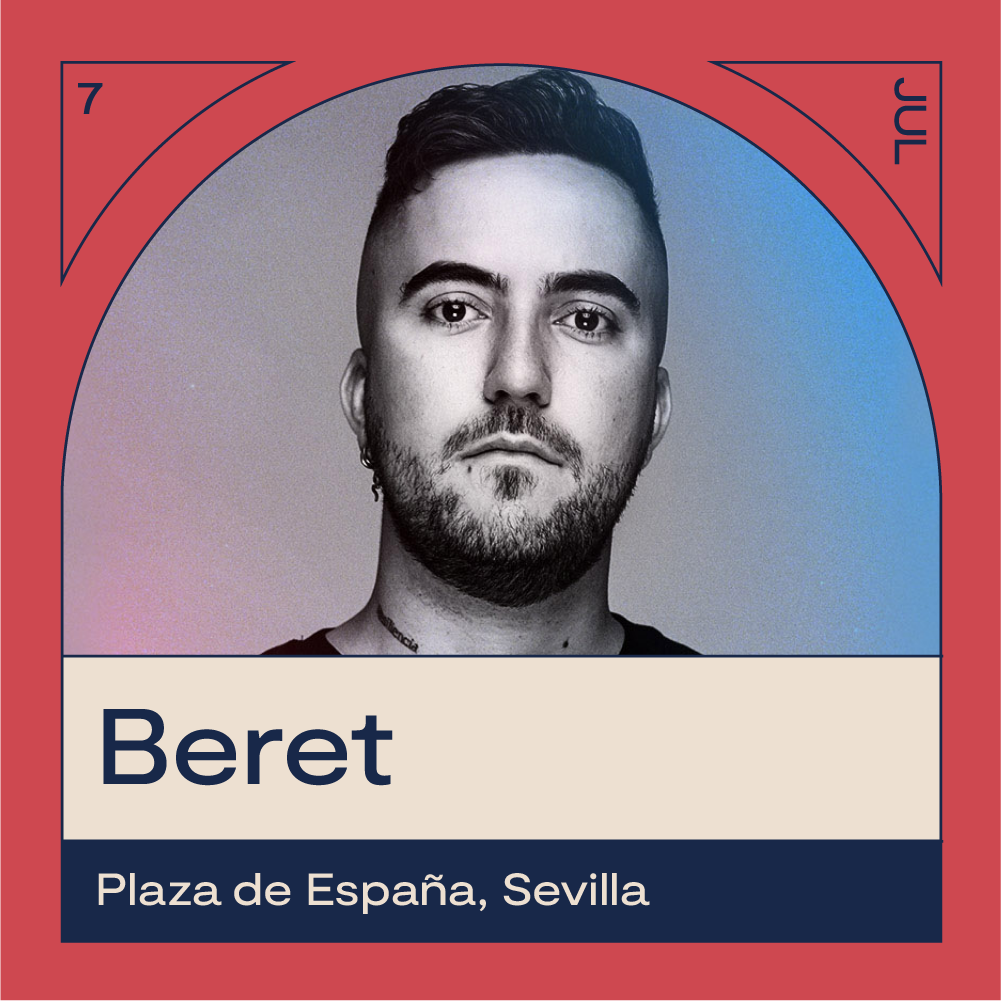 Icónica Sevilla Fest will celebrate its third edition in 2023, continuing the success of its first two events. The dates have yet to be confirmed, but what is certain is that a conglomerate of iconic pop, rock, electronic and jazz artists will be performing their best live performances on the impressive stage of Seville's Plaza de España.
Tickets on sale at See Tickets.