Besoms: Comedy and Cabaret
Gilded Balloon, Edinburgh.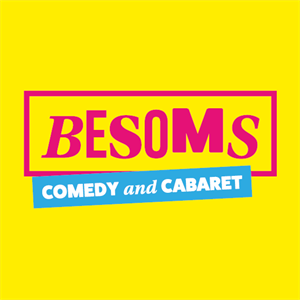 - The entrance to the Gilded Balloon Basement is on Rose Street Lane South.
- Accessibility: the GB Basement is accessed by 12 stairs down. For more information about accessibility head over to our Accessibility page
- Doors open one hour prior to show start time (including the bar and box office). So come on down early and grab a drink and seat!
- We have a lovely wee bar with a wide selection of drinks and snacks.
More information about Besoms: Comedy and Cabaret tickets
Ok, we get it - young, straight, white dudes are funny! No arguments here but there is soooo much more funny to see. Besoms is a shot across the bow from the underrepresented. A monthly night bringing you the best from across comedy's glorious communities. What they have in common is they are funny as fuck!
Hosted by self confessed cheeky besom Jay Lafferty this is a comedy night with a whole line up of difference... ok, ok, for the sake of representation we will endeavour to have at least one straight, white boy on the bill!