Between The Lines
Corsica Studio, London.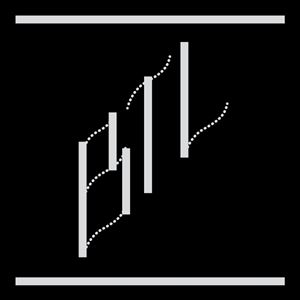 This event is for over 18s only - No refunds will be issued for under 18s.
More information about Between The Lines tickets
Between The Lines is a new series showcasing music that explores the boundaries between genres.

Taking place in London bastion of progressive music and experimentalism Corsica Studios, the first series will take place over two nights in May - featuring live performances from artists whose influences range from West African Wassalou music to Irish poetry, with common musical threads tying the whole programme together.

FRIDAY LINE UP
Davy Kehoe
Maria Somerville
Fran & Flora

In a new musical era where both artists and audiences alike create and engage with music that transcends genre, Between The Lines brings together artists that collectively push those boundaries under one roof.

Davy Kehoe
Davy Kehoe is an Irish producer from Dublin associated with the mysterious Wah Wah Wino label and collective. He is best known for the enigmatic but exhilarating vision of electronic music that fills his debut album Short Passing Game, released in 2017. Kehoe will bring a live band to Between The Lines to perform his unique mixture of motorik rhythms and fourth world aesthetics, following the release of his second record The Pilot.

Maria Somerville
Maria Somerville draws on folk forms alongside post-punk, traditional Irish motifs, starry eyed pop and hypnotic drones to create wholly original music that is borne of her roots in Connemara, Western Ireland. Her lauded debut album All My People, channels the wilderness of the Irish landscape through dense, ethereal soundscapes, bare boned percussion and a heady electronic undertow, interspersed with ghostly vocals that are ever present and all encompassing, like crystalline glints of sunshine peeking through dark stormy clouds.

Fran & Flora
Described as 'London's best kept secret' and 'fiercely passionate', (Max Reinhardt, BBC Radio 3 Late Junction), string duo Fran & Flora is one of the most innovative emerging ensembles in the UK. Violinist Flora Curzon and folk/experimental cellist Francesca Ter-Berg captivate their audiences with exquisite, soulful tunes from across Eastern Europe which they have learnt from many great masters of the Klezmer and Roma traditions. Delicately navigating the question of authenticity the duo have spent years developing a sound which is simultaneously reverent to the traditions they have been studying and deeply personal - resulting in the their critically acclaimed debut album Unfurl in February 2019.