BIRDWOOD (dedicated to Art Wood)
Eel Pie Club, Twickenham.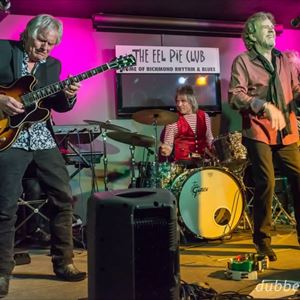 More information about BIRDWOOD (dedicated to Art Wood) tickets
A thrillling All-Star combination of three bands that played on Eel Pie Island in the 1960s - The Birds featuring vocalist, Ali Mackenzie (which in the 1960s featured Ronnie Wood on guitar), guitarist, Derek Griffiths of The Artwoods (which featured Art Wood on vocals) and Keith Grant of The Downliners Sect on bass. Mark Freeman (Rollin' Stoned, Downliners Sect and Art Wood All-Stars) is on drums and Chris Parren (Strawbs, Rocky Horror Show Band) is on keyboards. Tonight's peformance will be dedicated to the late Art Wood (brother of Rolling Stone, Ronnie) whose assistance, enthusiasm and encouragement in the Eel Pie Club's early days will never be forgotten. Raffle to benefit Prostate Cancer UK.