Black Foxxes Tickets
Boston Music Room, Tufnell Park, London.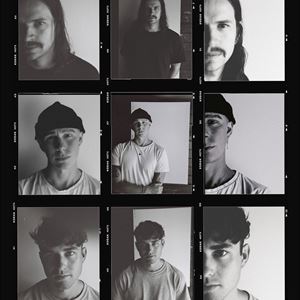 14+ only. 14s to 16s must be accompanied by an adult. No refunds will be given for incorrectly booked tickets.
More information about Black Foxxes tickets
Over the course of two albums (2016's `I'm Not Well' and 2018's `Reidi'), Black Foxxes main-man Mark Holley established his band as a potent creative force, carving out a signature spot on the emotive rock `n' roll map backed by strong, growing support from fans and media alike.

With singles / videos such as `Husk', `I'm Not Well', `JOY' and `Manic In Me', the clip for which was filmed in Iceland, a key source of influence for Album 2, it became increasingly clear that Holley is an artist prepared to shed protective layers - an artist with plenty to say and a particular way of tapping into thoughts, feelings and fears.

And now, with Album Number 3, the Bristol-based singer / songwriter / guitarist has done even more to bind music and personal message into a cohesive body of work - nine compelling tracks recorded quickly with a brand new rhythm section (drummer Finn McClean and bassist Jack Henley, a longstanding friend), plus a trusted team member in producer / mixer Ade Bushby, who helmed the desk on both previous outings.

From the very start, the intention was to keep instinct, musical integrity and the chemistry between the players right at the fore, with no second-guessing of the market and no attempt to stem or to edit the musical flow - a flow that takes in synths, distorted vocals plus a battery of left-field sounds (inspired by Bristol's alternative DIY culture), along with a broader range of lyrical subject matter.