BLACK WATER COUNTY Tickets
Exeter Phoenix, Exeter.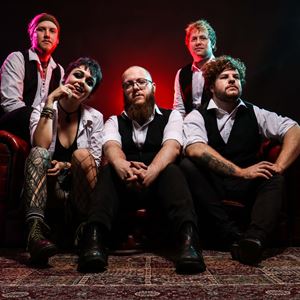 Seating is available for customers with access needs, please call the venue to book. 01392 667080 Opt 1
More information about BLACK WATER COUNTY tickets
BLACK WATER COUNTY
Over the past eight years of playing music together, we've grown up through angsty teenage years into angstier adulthood, with only our music to reflect our hurdles and triumphs. On the days where the world seemed to be raging on indifferently or responsibilities came banging at our doors, we took solace amongst the singing, sweating people in front of us on a Friday night with that 10ft by 6ft space beneath our feet becoming our sanctuary.
'One of the best bands in the English scene' – London Celtic Punks
'Using the stage as their playground, hard rock folk band Black Water County chucked a massive bucket of energy at the folks in the Big Top, drenching us with their enthusiasm and huge sound.' –
Get Ready To Roc
'A beautiful cacophony of distilled folkpunk bliss!' –
London Celtic Punks
'Mayhem sprinkled with laughs and beer and of course some rollicking good tunes.' –
Gigs and Bands