BLUESCLUB Tickets
Eel Pie Club, Twickenham.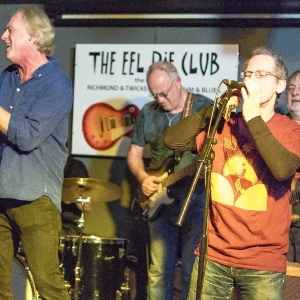 More information about BLUESCLUB tickets
BluesClub is an All-Star band who have a combined love of the Blues of America from the 1930s to 1970s.
Their set list includes songs from artists as varied as Leadbelly, Son House and Charley Patton, to Slim Harpo, Sonny Boy Williamson, John Lee Hooker, Taj Mahal and Canned Heat.
The star line-up is Guy Fletcher (Dire Straits & Mark Knopfler) on keys and steel guitar; William Topley (The Blessing) on vocals; Peter Hope-Evans (Medicine Head and Pete Townshend) on mouth organ and Jews Harp; Danny Cummings (Dire Straits & Mark Knopfler) on drums; and Robbie McIntosh (Pretenders, Paul McCartney Band and John Mayer) on guitar.