Breaking Bad[Li] - An Immersive Experience
The Forum - Tunbridge Wells, Kent.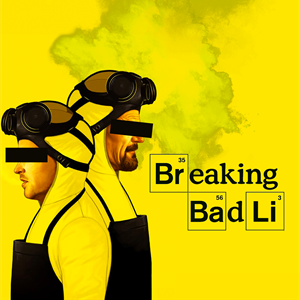 **This is an immersive club night**. Descend into the world of Walter White and sample the blue stuff in a new lab set up with incredible music, food by 'Los Nachos Hermanos' and drink.
Under 16s must be accompanied by an adult. We cannot issue refunds to under 16s who are not accompanied by an adult.
More information about Breaking Bad[Li] - An Immersive Experience tickets
Read the secure statement below:
This is a secure message from the DEA TEAM.
We've got you into the lab.
As part of our ongoing research, we want to find out EXACTLY what goes on behind closed doors. These meth factories have started moving around to some 'unusual' locations.
Firstly before we get into it - dress appropriately. After a very well known TV show exploited our initial investigations, we don't think you'll find it hard to get some inspiration.
Don't distract the workers and only talk to those who talk to you.
The date in question is also where they invite close friends and family to test out new products..
DONT GET CAUGHT OUT.
Once you've passed security, you'll enter the main part of the Lab. We've heard they play music of some sort and as the evening goes on, it gradually turns into a party..
Just pretend to 'enjoy' [it'll be difficult] your time and try and get as much intel as possible.
Some of the extra intel that we know of is that product distribution is slow - therefore, unlike prior lab events - food and drink will be traded in return for local currency.
We got hold of their poster and left it below, share if you think someone else maybe interested - but let's keep it under wraps.
Anyway, we will release more details to you soon.. For now buy a pass (compulsory for entry) on the secure link below and most importantly, stay safe.
The DEA Team.