Bucket & Co w/support Collateral
The Actress and Bishop, Birmingham.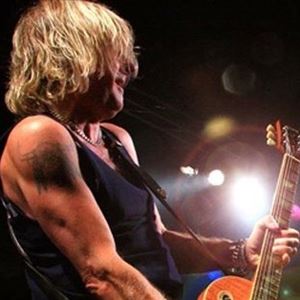 More information about Bucket & Co w/support Collateral tickets
Bucket & Co
Featuring Dave 'Bucket' Colwell guitarist with HUMBLE PIE & formerly of BAD COMPANY will be joined by JIMMY KUNES current singer with HUMBLE PIE & ex CACTUS & other friends for an evening of Rock'n'Roll! songs from both his first album 'Guitars, Beers & Tears' and latest release '20 Good Summers' by BUCKETS REBEL HEART. A little bit of PIE/BAD CO for good measure...
Support: 'Collateral'
Ripped jeans, cowboy boots, long hair and make up, Collateral are a band that look and sound like a stadium rock band. When the band started out they were known as the Angelo Tristan Band, with Angelo and Jack forming the nucleus of the band. Since then, almost 5 years ago, they have worked tirelessly to grow the act, the fanbase and the bands profile. In true rock and roll style, the ride hasn't been easy for this 4 piece but their sheer grit and determination have seen them overcome obstacles and go from strength to strength. The past few years have been no exception, with the recent addition of new members Todd Winger (guitar) and Ben Atkinson (drums) and the release of their debut single 'Midnight Queen' and EP, 4 Shots! the bands fortunes seem to have turned. Expect to see, and hear, a lot more of Collateral
If you like Bon Jovi, The Eagles or Bryan Adams then Collateral are the band for you!